My recent logo creation offers the client, Preston Family Chiropractic, a health and wellness center in Ontario, Canada, an intriguing yet ambient image. The client was very specific in their requests, mainly that the logo can contain only 2 colors, preferably of the earth tones. It should be modern, fresh and professional and would be able to represent health and wellness very well. The client's office, as described by them, is very zen-spa-chiropractic, possessing a calm, healing and warm environment.They would like the logo to reflect that. Suggestions as to symbols that represents health included a leaf, flower, tree, hands, and spine.
Initial sketches included inspiration from my previous spa logos which featured the bamboo and bamboo leaves. I aimed to combine the bamboo, a symbol of strength and stature to represent the spine/vertebrae. The leaves would then sprout from the bamboo forming the outline of a meditating man/woman.
If you notice, the initial sketch on the top right features a straight bamboo. But I wanted to avoid making it like look a stiff spine (an "ankylosed" spine, which in radiographs looks very much like a bamboo). I decided to bend the bamboo into a flowing and graceful shape, and the leaves would look like they were flowing out of this naturally. Final design features the meditating man/woman with arms raised in a salutation position. This main icon may either be framed or not by a lotus shape. Text used the BibleScript font, which is very appropriate and fits the graphic very well.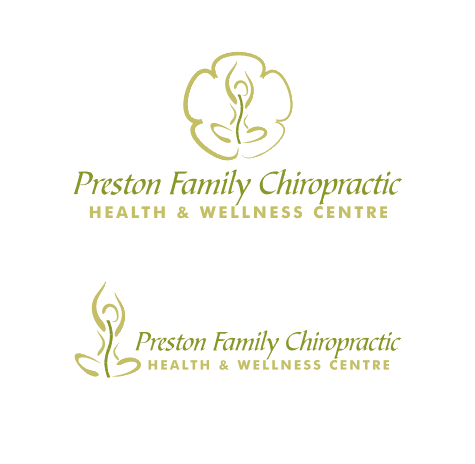 An option with dark background utilizing the same base earthy green colors was also provided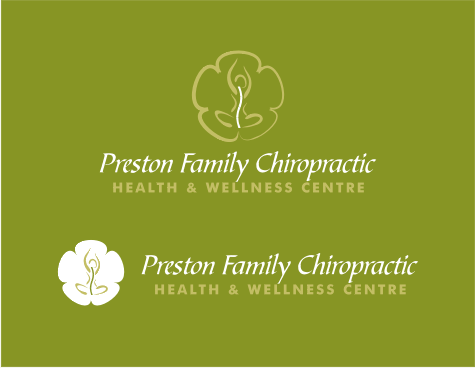 The logo evokes a warm and friendly image, but most importantly I think it seems to tell their clients that they will feel "free" from worries and pain just as the person in their logo. I wish I would just be as "free" from worries and pain as that person. Perhaps, there's a huge likelihood my aspirations translated into my art.