As an animal lover myself, I consider it entertaining drawing various animals as subjects in artworks and cartoon characterization. Integrating animals within logos can itself be a creative undertaking, and a challenge since they can be represented in countless ways (from basic suggestive shapes and strokes to realistic illustrations to comic characters). I remember a favorite logo I made a few years back, and I realized how satisfying making logos with animals in them can be.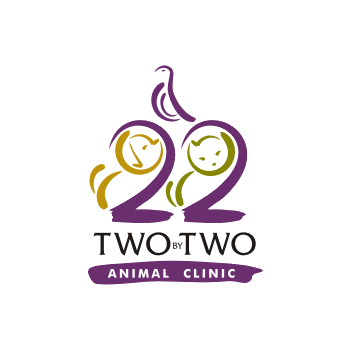 A recent project offered another opportunity to integrate one of my favorite animals: man's best friend, the dog. The client, Petpasta.com is a new line of high end dog snacks. The product they offer is all natural, with no salt or preservatives, so they wanted the logo to represent this. The market is for the higher end boutique type pet shops as well as breeders, trainers and especially the show dog circuit.
For this project, I summoned some of my cartoon characters which started out as doodles. I introduce two of my dog characters: Chewy and Claire!
Since the company manufactures dog food, I thought the logo should somehow be packaged in a familiar shape, using friendly and eye-catching designs that could stand apart from other pet products. I started with the main text, encasing it in a bone shape with familiar dog paws and cappelleti shapes. Font used was modified Cooper Black.
To make the logo more noticeable, I added a blast at the back, colored green to complement the brown of the logo, to facilitate the "all-natural" feel of the image.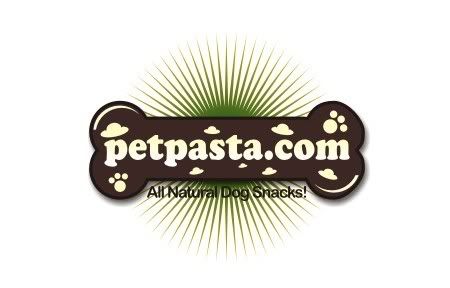 Finally, a dog character had to be placed. The logo, even without the dog character may already work on its own, but the character adds a friendliness to the logo. Chewy was chosen, since Claire may be too high-class looking to cater to all dog owners. Now, Chewy looks like he's endorsing the food product, and he's happy about it... Thumbs up!
Now I would like to present the good souls that served as inspiration to this project, without their licks, purrs and tail wags, this logo wouldn't be that successful.